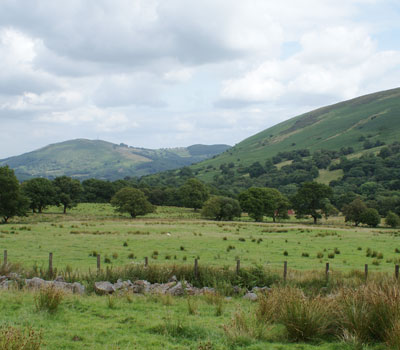 Do you want to diversify your income through hosting campers and additional activities like site tours?
Do you have a 'wilder' space where people could camp sometimes?
Do you want to inspire people to love and understand our countryside?
Do you want to join a network of people supporting each other to run small scale camping and exploration activities?
A typical Nearly Wild Camping location has:
No electric hook ups
No vans or vehicles near tents
No outdoor lights at night (including solar or fairy)
Limited, basic facilities
Pitch numbers limited by size of location to ensure peace & privacy
A reasonable distance between camp pitches
A peaceful place to observe nature
Not just a camping location – informal opportunities for learning about the location and it's context, such as through site tours, local heritage, craftsmen talking about and demonstrating their craft, the opportunities are endless, but not compulsory!
Campfires usually allowed (specifics vary from location to location)
So you have a suitable location? Well here is why you should get involved:
Diversify your income with minimum effort
Setting up a proper campsite is a big job, with lots of time and bureaucracy involved. Becoming a Nearly Wild Camping location is an alternative to running a commercial campsite without setting land aside just for camping, your land can be used for other purposes most of the time.
While you are still going to have to put time in to become a Nearly Wild location, our emphasis is specifically on basic facilities and minimum effort for you and by being part of a co-operative of locations we can take a lot of the strain for you, including discussing any worries and challenges with you and all of the following benefits.
A huge marketing network
With every location promoting themselves and Nearly Wild Camping, as well as national marketing efforts centrally, that is a huge reach and potential audience for your location. Much bigger than you could ever achieve on your own.
Minimum infrastructure needed
Unlike on a conventional campsite where you have to invest in toilet blocks and showers etc Nearly Wild Campers are specifically looking for a location with less. So our only requirement for infrastructure is some form of toilet facilities, but this can be as simple as a camp toilet and tent (cost ~£80), which can be moved around as needed (or even just 'remove your poo' for the really wild spots).
Planning permission not always needed
It is the responsibility of each location to ensure that they comply with local planning regulations. There will be some locations who already have planning permission, but this is not always necessary. We are expecting that many of our locations will use the '28 day rule', which means that they can have campers for a total of 28 nights  a year on their land without getting planning permission. However, it will be the responsibility of individual locations to confirm what they require as the planning law varies a little depending on your Planning Authority and whether you are in a designated area.
Integrate it into what you are already doing
Nearly Wild Camping locations are not just a place to sleep, they also offer a chance to help people connect with the nature and landowners. This is your chance to earn some extra income from something you are already doing.
For example if you are an organic sheep farmer you could take campers on a farm tour (for a fee) while you check on your stock.
Do you make furniture? Show the campers what you make, you might get a commission, or charge £5 a head to teach them how to make a basic stool. Keep chickens or grow vegetables? Don't just offer the campers eggs and veg to buy, let them come and help collect it too.
Strength in numbers
Nearly Wild Camping is a co-operative because its strength is in the network of locations working together. As the network grows we are hoping to make the most of it by; making it easy for members to share their experiences and learning, negotiating discounts and group deals on insurance, legal cover etc and providing a network of like-minded people to co-operate with.
Share the magic
We are fortunate enough to have wonderful little bits of 'nearly wild' to enjoy. Many people are not that lucky. By sharing a Nearly Wild Camping location with others, you are giving them the opportunity to explore and reconnect with nature, allowing people to escape their hectic lives for a time and think about what's important in life – You will make a difference.
Become a member of our co-operative
If you want to become a Nearly Wild Camping location then you need to join our co-op. Membership is a £20 annual subscription fee, which makes you a shareholder in the co-operative with an equal say in how the organisation runs. All of this money goes either to running the website and admin, re-investing in the organisation or is lent as seed funding for further Nearly Wild initiatives. And then all of the money from bookings is paid directly to you by the campers.
As a location member you also have the ability to go camping at any of the other Nearly Wild Camping locations across the country and attend any activities that we organise.
So Join Nearly Wild Camping then enter your location details or ask us a question via our web form.

[button link="http://nearlywildcamping.org/booking/" bg_color="#27882a"]Membership Subscription[/button]
We do have a code of conduct  that we ask Nearly Wild Camping locations to abide by, which is a part of our terms and conditions. We also have a code of conduct for campers, which lets us minimise antisocial behaviour. [button link="http://nearlywildcamping.org/landowner-information/" bg_color="#27882a"]Landowner information[/button]