Its summer and with the many lockdown restrictions still in place for going abroad a lot of people have decided to holiday at home in the UK, so why not try wild camping?
With this comes the problem of deciding what you actually want to do, and the many different options available to suit many budgets, where to start. But this can easily begin at under £200

For many people the thought of wild camping is off putting because inevitably where do you start? What kit is good? What kit is the best? What kit isn't going to leave you cold and wet and let you have a really good time!

The reality is with all kit you have to start somewhere. If you haven't ever wild camped before then preparing for it can become a little daunting. Here at Bean Camping we are on a mission to include all aspects of the outdoors – we absolutely love it – that's why we want to share with you a basic kit guide to get you in the outdoors! Be aware that the most expensive items don't always guarantee a dry, warm & comfortable night.


Tent
OEX Phoxx 1v2 – There are a myriad of different types and set ups, but for an absolute beginner, I would recommend the OEX phoxx 1v2. Its light weighing in at just 1.6kg– and pitched in the right place will hold out against many a bad storm. For around £55 you can't get much better for the price point – it'll go up against many an expensive tent as do itself proud against the top guns.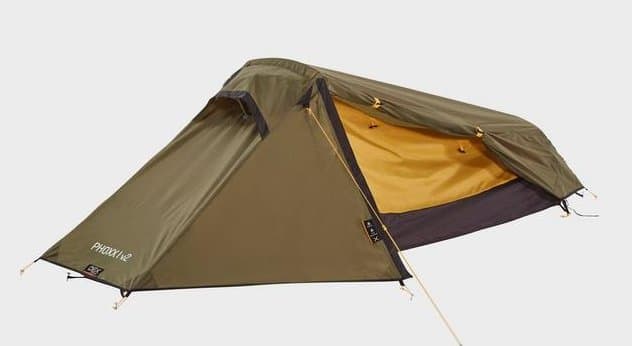 Rucksack
Eurohike nepal 65 – for £30 this rucksack will pack all you need for a few days away. Its 1.4kg weight doesn't make it too heavy for the overall pack weight, and has a few configurations and that all important waist support. It'll go with you anywhere and everywhere!

Sleeping Bag
Vango Latitude Pro 300 – At £50 this is probably the cheapest I would spend on a bag to get started. It says 3-4 season however I would be tempted to use this only during 3, and that would also be with extra layers. Bags are the bane of many a wild camper and finding the right one for you will be a challenge – I must have gone through 5 bags before settling on a Alpkit pipe dream – however that isn't to say I haven't enjoyed every piece of kit Ive used up to now. Always check what the comfort rating is and add +5 – thats probably about as low as you would comfortably get a good nights sleep. Through the camping world, its pretty much agreed that the more you can spend on a bag, the better so our advice is take you budget – and double it! Don't forget to test the bag if you can, they come in all shapes and sizes and consider if you are a side sleeper or lay flat for example. This all add to the dimensions and the really do make a difference out in the field.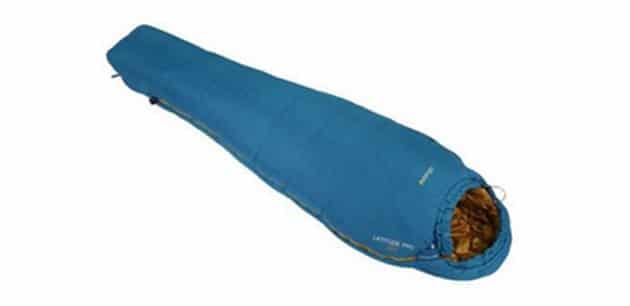 Sleeping mat
Forclaz Trek 100 – For £15 this mat will do you just fine. Its light and folds down, doesn't matter if it gets wet and you can use as a seat when you stop for a rest. I'm a relative newcomer to mats, mostly because I was happy to sleep on the floor however the thermal loss was getting too much as Ive got older so I too have a sleeping mat and recommend you take one too. If you really wanted the make the difference, the Thermarest NeoAir comes as a top end but highly recommended alternative. This is another area where you should spend as much as you can afford if you can, like the bag, waking up aching isn't fun and other than being cold & wet (both can be avoided), it's the number two reason why folks don't return to the wild.

Cooking
MSR pocket rocket 2 – for £26 you cant get much better than this. It's small, light and packs down to nothing. This gas burner will boil your brew water in just a few minutes. It takes screw in gas cartridges (while not refillable they are recyclable) and cost about £5. I don't recommend the use of an open fire unless you have permission from the land owner or campsite! Alongside rubbish & litter, fire scar is right up there in the top reason why land owners object to wild camping – and you can understand why.
Utensils
TBS billycan cup for £17.95 – a knife, fork and spoon from home and a frying pan too. The billy can boil your water and sits perfectly on the MSR pocket rocket. The gas canister will fit inside it to help keep your pack organised!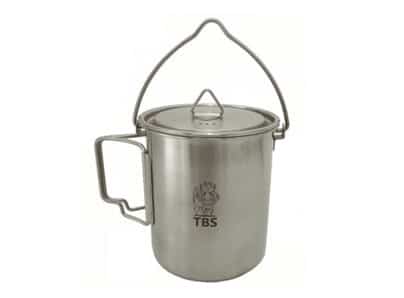 Now, if you've got this far, this kit list will be approximately £200 pounds get will get you on a regular campsite or out into the wild. If you want a real adventure then join the Nearly Wild Camping Club and experience wild camping with the security of the land owners' permission and the odd luxury along the way, such as fresh clean water (in most instances!). Remember, you're kit is never definitive and will always change to suit places, environment and budgets along the journey..

For honourable mentions and additions to kit, you might consider some thermal leggings for those cooler nights and a first aid kit. Also worth noting is a map! If you do plan to set up base somewhere or walk and hike, its best to have a paper map, research and plot your route out before hand! Don't forget to notify others of your plans, just in case.
So there we are, a basic kit and budget to get you into the outdoors whether thats for just one night or for several. This kit will see you through until such time you upgrade and re-invest in various items. Above all, just get outside and have fun. All the best – Ben.
beancampingpodcast – Two guys & a UK Podcast about the love of all things outdoors!