Some time ago I saw an Instagram post that one of my friends had made showing the kitchen set-up he was using that weekend, I think in his permission woodland. I can't remember the photo exactly but it probably involved a bulky Frontier type stove and a fair amount of cast or wrought iron, not to mention an oil lantern and probably a large cool box.
Anyway, someone in the comments said something like, "Makes me laugh, these kind of photos. How'd he walk that in? I bet the car's just out of the frame!". And I thought to myself, what does it matter if the car is just out of the frame? Why does the car need to be somewhere else? Why is it 100% necessary to carry all your gear some distance on foot in one go? In fact, I'm pretty sure the car was behind him when he took the photo, because I know where he parks it and he definitely needed it to get all his equipment to where he was camping. But this commenter seemed to be under the impression that the only way one can enjoy 'proper' camping is to pack all one needs into a backpack and hike 10 miles until he's satisfied that he's remote enough to be able to make his fire and call himself a wild camper.
Nonsense I say. But let me clarify that.
I totally agree with, and applaud the idea of, packing light and getting out and about on your own two feet. There is something magical about wandering off into the distance and leaving all of civilisation behind you, with all you need on your back. It's a real feeling of freedom and of being released from the clutches of a busy modern world. Not having to rely on anyone else or anything other than the carefully chosen kit on your back.
But I'm also a big advocate of heavy cast iron cookware and comfortable chairs. I don't want to compromise on the things I like, so I don't, but that doesn't make me any less an enthusiast of the great outdoors. I put things in the big storage box that I carry things in – the one that has 'Discovery 3' written on the back door. Because I think that there's also a great feeling of freedom when you pack up your old Land Rover/modern Land Rover/ other 4×4/motorcycle/modern hatchback (delete or add as appropriate) and set off along the open road for a week or weekend's camping just somewhere different to where you were when you dreamed up the idea. But that's just how I like to do things. I certainly wouldn't dream of assuming that anyone doing something different was somehow wrong or not behaving in the correct manner.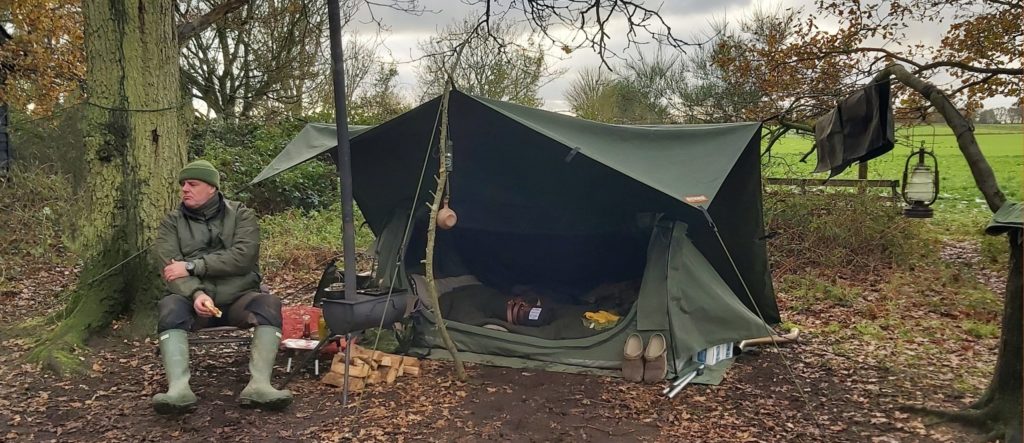 My point is that there is no one rule book to adhere to when camping and enjoying nature, and I don't think it's fair of that commenter to suggest that my friend wasn't doing
'it' properly just because it wasn't how he himself went about the business of 'getting out'. To operate to one strict set of guidelines seems to me to be a fairly limiting way to go about life and missing the point about that feeling of freedom. There are many styles of camping and being outdoors, ranging from wild camping, perhaps utilising some primitive skills, bushcraft, glamping, caravanning, 4x4ing and so on, and many people do a bit of all of these. Often the overriding reason for doing any of it is to get outside, relax and reset those brains of ours that have spent the week being frazzled by that thing called life. Being outdoors is good for the mind, however you do it, and, of course, the majority of people are extremely accepting of other people's preferences. But there's always that one or two that aren't.
Part of the reason that this particular Instagram incident riled me slightly is that I own a business that sells our own brand of heavy duty canvas swags and tarps. A really not very lightweight option. For those that don't know, a swag is of Australian heritage, a bit like a bivvy in that it's a very small, usually one man tent-like structure but is made of canvas and has a thick, comfortable mattress inside. As such, it rolls up to something like the size of a packed away bell tent and weighs in at 5-10 kg depending on model. So it doesn't make much sense to many – a tiny shelter that packs down to something the same size as a very large shelter? Madness! But somehow it works and those that get it truly do get it.
I too have experienced people commenting on my own social media posts, about swags – "5kg? No, thanks. I'll stick to my 500g superlight backpacking tent thanks" or "How are you going to carry that up (insert favourite hill walk here)?" and it just makes me think, why can't people just be accepting of other people's ideals or preferences instead of insinuating that they're ridiculous? Maybe I'm being too sensitive and I perhaps shouldn't think about these things too much. And, to be fair, forgetting worries and unwinding is exactly why I do go off in my Discovery to some woodland somewhere (again, another point of contention as some will have you believe that the only real Land Rover is a Defender).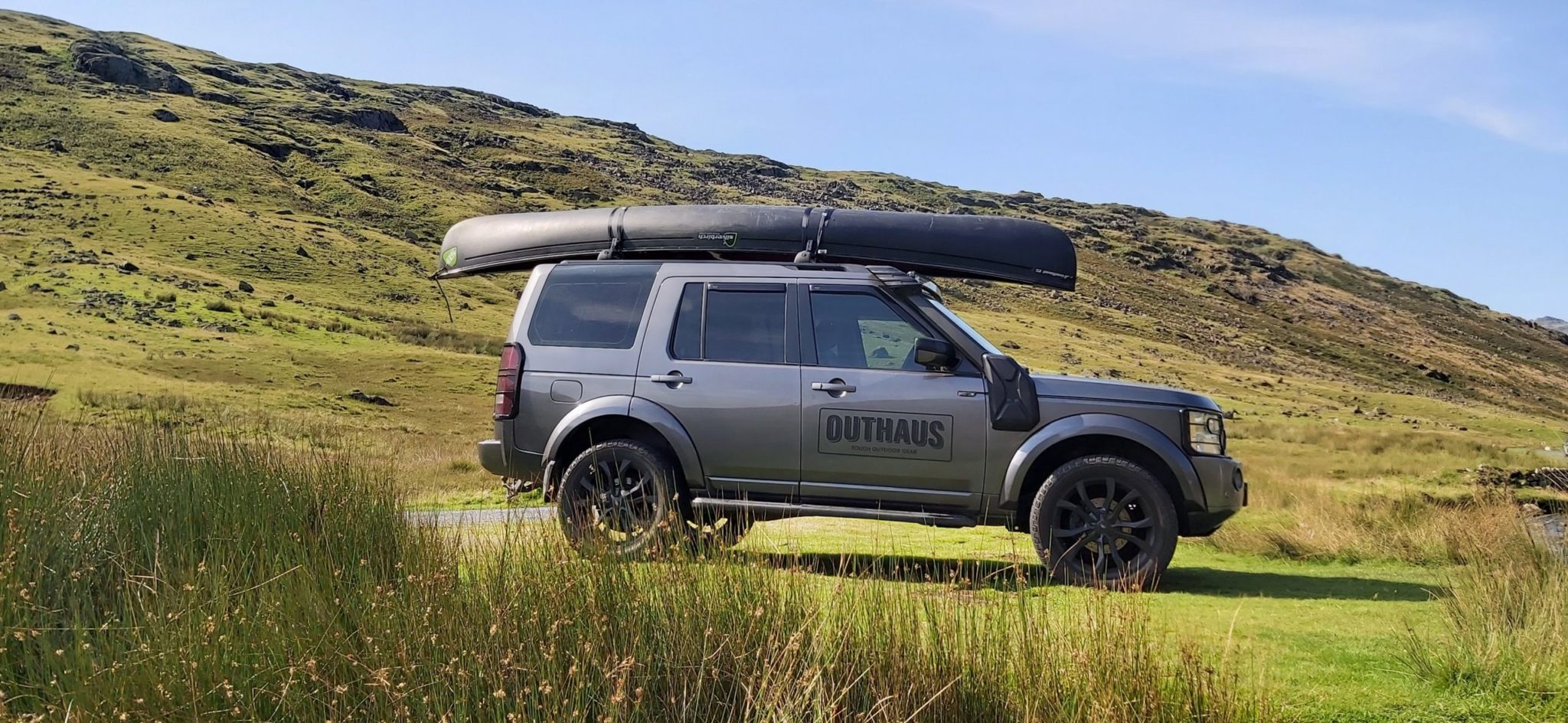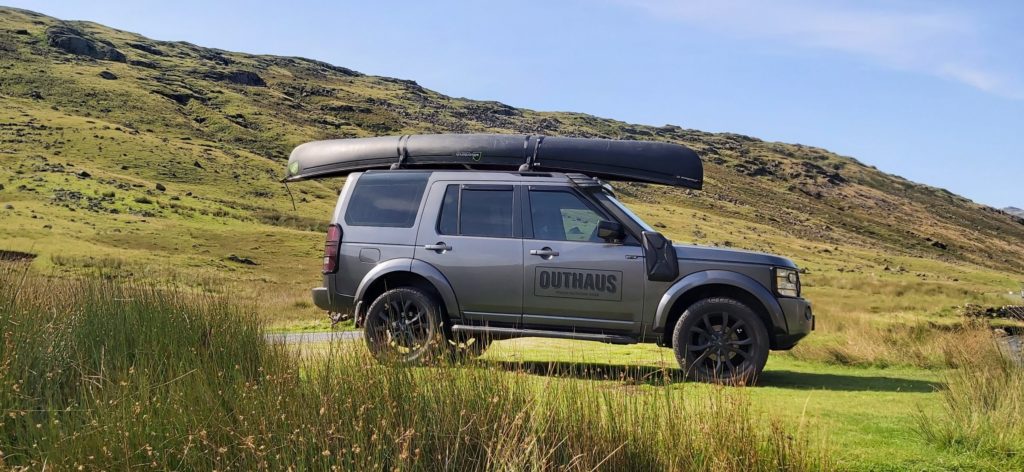 So I thought it a good idea to list, for anyone that was interested, what I feel the benefits of camping with a swag are. Not why its better, mind you, or why you should camp like this instead of any other method of spending time outdoors, just why its a really comfortable and old school way of doing things that you might consider adding to your list of options.
1. Super fast set up (and break down)
As with the early bedrolls in the days of the Aussie 'Jolly Swagman', modern swags are quick and easy to pitch. You can just turn up at your chosen site, throw the swag on the floor and unroll it. OK, in some cases it's a bit more than that, but most swags need only two pegs, or none if tying up to a tree or vehicle. Dome swags usually have between 1 and 3 poles and set up really can be done in around a minute. Couple that with the fact that you may wish to keep your sleeping bag or blankets inside the swag when travelling and you have a very quick and efficient set up.
2. Carry the swag and nothing else
If you are looking for a no-frills overnighter it is perfectly possible to take everything you need in your swag roll. Lay your sleeping bag, pillow and maybe a tarp on top of the mattress inside your swag and roll it up. This gives you a single item to throw in your vehicle or carry a short distance. A packed and rolled swag could easily weigh in excess of 10kg, so it's not the lightweight trekking option but it gives you a useful way to carry all your gear and not leave anything behind.
3. Excellent temperature control
Most swags are made from heavy duty cotton or polycotton canvas which both have great insulating properties. So if it's cold outside, the swag will keep you warm. The supportive foam mattress and PVC base add to the experience, giving you an extremely comfortable place to lay your head. Swags generally have great ventilation which means that, coupled with the relative small size and thick canvas, they warm up quickly and condensation is minimised when compared to many modern tents. In the summer the swag will keep you cool. That ventilation and the ability to fold back the storm cover, leaving just the bug net, allows the breeze to wash over you.
4. Stargazing – the romance of the Great Outdoors
In the summer months it is a joy to spend a night under the stars. A swag, with its bug mesh, allows you to sleep in comfort with the storm cover open, safe in the knowledge that you're protected from insect bites. The solid canvas sides of the swag still afford you a feeling of security with the entire universe looking down on you.
5. Hard wearing
Swags were originally developed in the Australian outback where conditions can be harsh. Heavy duty canvas and thick PVC bases are only part of the story. Quality stitching, wide nylon webbing and strong aluminium poles all contribute to a tough piece of equipment that can be relied upon for far longer than your average polyester tent. Brushing against thorns, being thrown onto the top of the 4×4 or in the back of the truck, freezing cold nights – all no trouble for a quality canvas swag.
6. Perfect & quick 'ready bed'
A lot of people in the UK drive pick up trucks, just like the Aussie 'Ute'. A swag is perfect to set up in the back and sleep in the load area. It's equally at home as a guest bed when you turn up at your mate's unannounced. Just unroll your swag and you have a comfortable mattress and sleeping bag at a moment's notice.
7. No poles? No problem!
If you were to lose, forget or break your tent poles it is much less of a problem with a swag. A swag generally needs between zero and three pegs but, because so few are
used, it can be tied to nearby trees or other objects. Just try pitching a tent correctly using only pre-located branches and so on!
8. Longer nights
Due to the heavy canvas, a swag lets in very little sunlight when the storm cover is closed. This means that you won't 'boil in the bag' like a brightly coloured polyester tent and you will also find that the bright early morning sunlight won't necessarily wake you up before you want it to. The heavy canvas also gives a real sense of security as it deadens sounds from outside. It gives the swag camper an incredibly comfortable night's sleep with a feeling of safety and sanctuary that other systems cannot.


So there you have it – some good reasons to try out swag camping. Granted, it's not for everyone and it's definitely not the lightweight option for trekking miles on end. But it is a good option for some. For those that are into the heavy duty and old school kind of getting outside that many of us are, it could be just the ticket. Just don't let anyone tell you otherwise.
Ollie, outhaus.co