2020 saw a huge increase in the number of people enjoying the joys of camping in the UK. It was fantastic that so many people dipped their toes into the adventures of wilder camping. The process and knowledge required can be a bit daunting for newcomers and even seasoned veterans alike.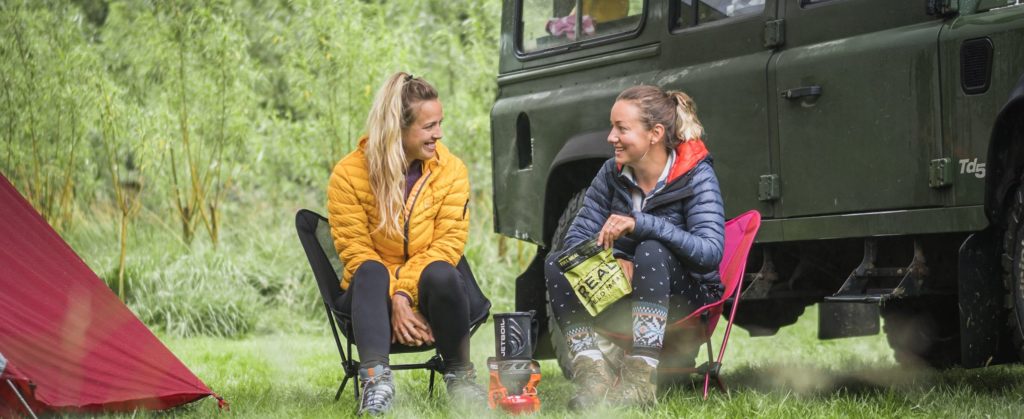 One of the most obvious obstacles to overcome in wild camping is food; how do you manage to feed yourself out in the wild? Well, us here at Base Camp Food don't see food as an obstacle, but as a means to maintain and enlarge adventures! For those who want to expand their wild camping horizons, and move beyond sausages and burgers at the base camp, with the prospect of creating lots of pots and pans to be cleaned you may want to consider more convenient options. This blog post will introduce you to the benefits of meals for all your adventure needs!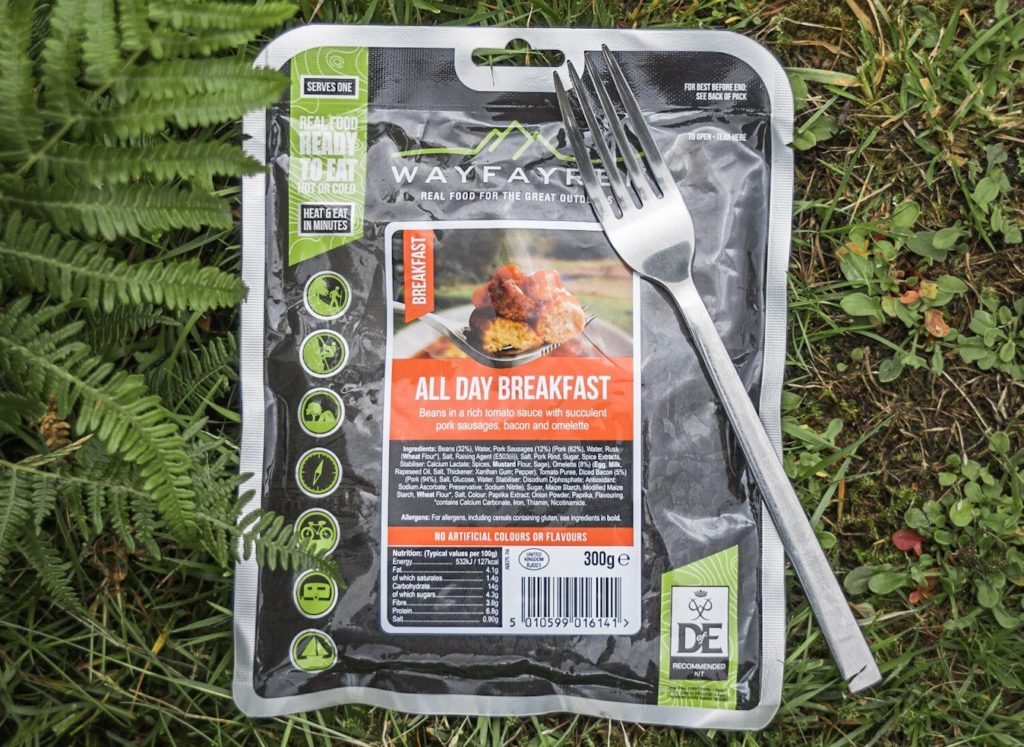 How do you have a nice lunch if you go away from camp for a big, long hike? You take a lightweight, easy to serve Wayfarer All Day Breakfast meal. All you have to do is add the bag to boiling water to have it hot or you can have it cold, and there you are, a delicious, calorie dense lunch just like that. You will no longer have to worry about food affecting the length of your adventures! This type of meal is considered 'wet' meaning you don't have to add any water, it is ready to eat as it comes – though most people prefer them hot!
Similarly, at the end of a long day exploring and experiencing the gorgeous nature of Britain, or just arriving to the campsite late at night and feeling lazy, you can turn to home comforts with an easy to prepare and delicious to eat Firepot Chilli Con Carne and Rice! All you need to do is boil some water, add to the pouch (remembering to remove the oxygen absorber – if it has one) and then in a few minutes you can have a taste of the indoors, outside!

These type of meals will add an extra dimension to your camping experiences. They offer convenience whilst not sacrificing good tasting food. Food may not be the reason as to why we go camping in the wild, but our meals may well be the source of motivation to push you further! And there are also quick and easy breakfast options too so you can pack away in the morning without having to deal with lots of washing up.
Head to www.basecampfood.com to discover more information about different types of camping meals for your next camping trip – even if you just keep a couple to hand for emergencies. Follow us on Instagram, Facebook & Twitter – @basecampfood